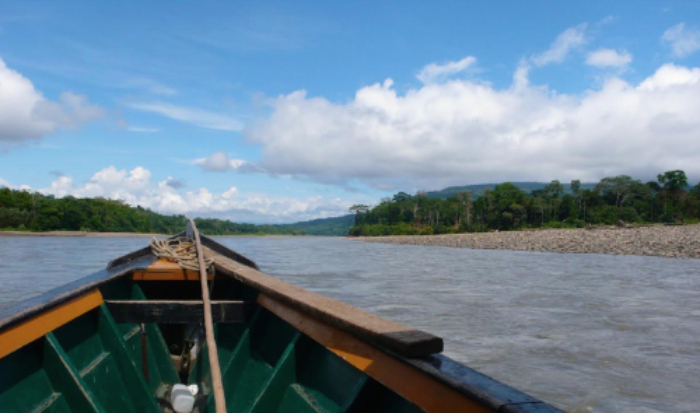 Peru 2017, May 19th – May 31st
Friends, join us in 2017, on a journey to Cusco, the Sacred Valley, the Peruvian high jungle, and the Amazonian headwaters with Don Américo and Gayle Yábar.
We are excited to offer, once more, this opportunity to experience the tremendous beauty of Peru and receive the teachings of Américo and Gayle—poets, dreamers, and mystics in the Andean tradition.
–Ana María and Kenneth
"Spark the feeling of love.
This makes your soul more aligned
so your immune system can receive flowers.
In this way, the capacity of your cells
to receive light
is restored."
—Don Américo Yábar
About the Trip
Please, plan on arriving to Cusco no later than the morning of May 19th.
We will finish on the evening of May 31st, so you may make plans to return home or further your travel starting on June 1st.
Itinerary
Friday, 19th — Arrive to Cusco or before to adjust 
Saturday, 20th — Cusco to the Valley
Sunday, 21st — Valley –Encounter with the Q'ero Shamans — Return to Cusco 
Monday, 22nd — Cusco to Molino
Tuesday, 23rd — Molino
Wednesday, 24th — Molino
Thursday, 25th — Day trip to Salkawasi, the House of Undomesticated Energy
Friday, 26th — Molino — Manu — Jungle Hotel
Saturday, 27th — Atalaya, boat to Jungle Lodge in Madre de Dios
Sunday, 28th — Jungle Lodge
Monday, 29th — Jungle Lodge
Tuesday, 30th — Jungle Lodge, boat to Atalaya, Manu, Jungle Hotel
Wednesday, 31st — Jungle, return to Cusco
Thursday, June 1st — Cusco – Depart or continue your travels
 Cost: 
The cost of the trip is $4,625 for double occupancy. A deposit of $1,200 is due by January 30th, 2017. After January 30th there is an additional fee of $400.
Costs Include:
• Tuition
• Translation
• Lodging throughout the whole trip
• All breakfasts while in Cusco and the Valley
• All meals for nine days throughout the rest of the trip
• All transportation by private bus
• All boat transportation while in the jungle
• Compensation to all who come to bless us with their spiritual gifts
• All assistance, logistics and entry fees to parks
Airfare, tips, and a few meals are not included.
Most rooms in the jungle lodge have shared bathrooms, though few are available with private bathrooms; please let us know right away if you would like one, and add $70 to your total.
For single occupancy while in hotels, please add $330 to your total.
If you would like to add nights for before or after at the hotel in Cusco where we will be staying, please, let us know. We would be happy to arrange it for you.
To Register:
Send a non-refundable deposit of $1,200 to:
Kenneth Robinson
1319 Sweetbriar Ave
Nashville, TN  37212
The balance will be due upon arrival in Cusco.
ana@anamariahernando.com
303-859-0936
robinson@edge.net
615-927-3272