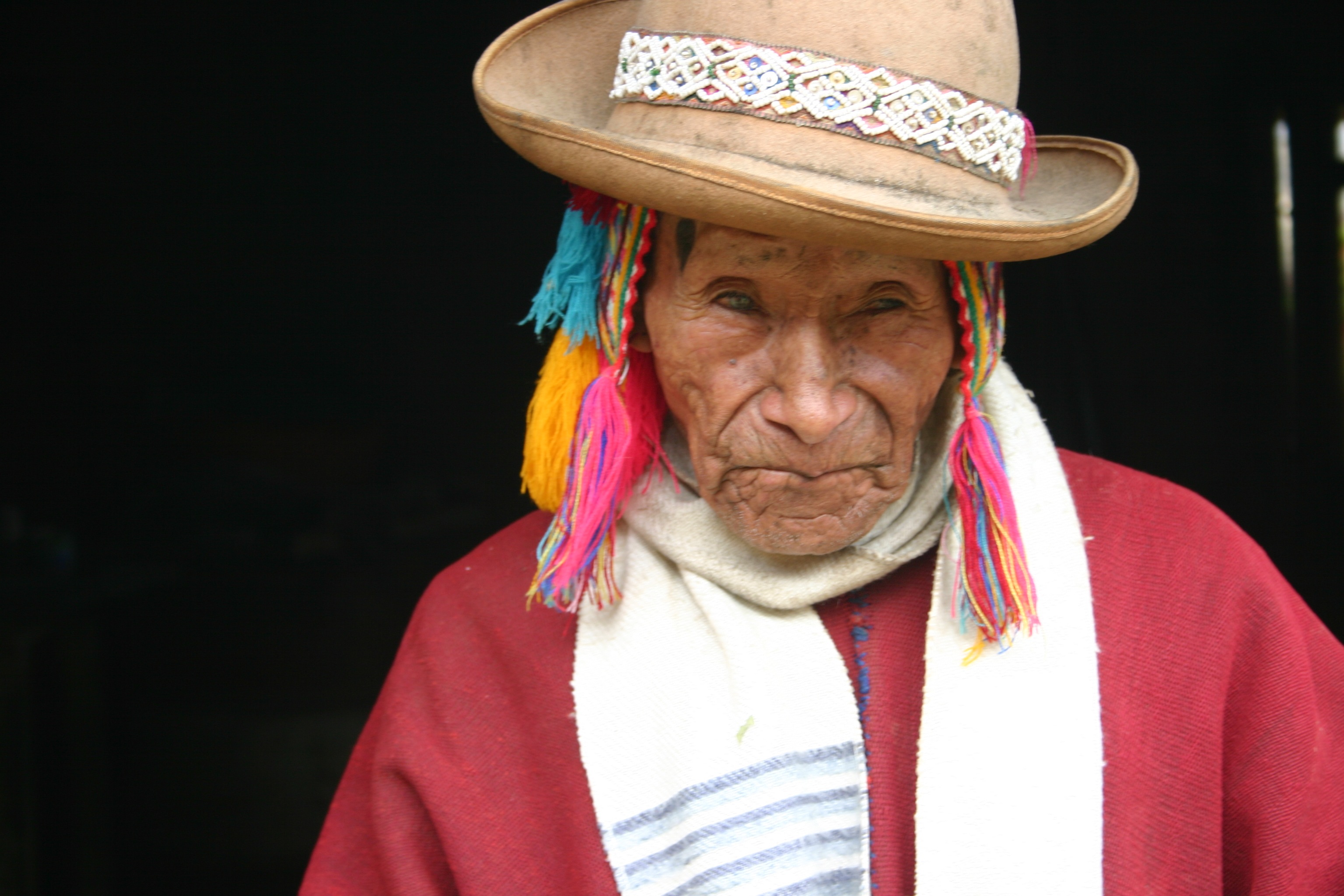 We honor and mourn the loss of our dear friend, Don Miguelito who departed only three days before our Boulder gathering began.  He was a diminutive saint wrapped in Peruvian weavings, a giant, though the top of his hat barely reached my shoulders.  His speech was a mix of Quechua, Spanish, mumbled prayers, gasps and grunts.  Each brief comment he made to me over the course of nine years became my koan for months.  He was one of the funniest, most powerful men I have ever met, and by far the strangest.  Américo says when a great soul departs, they leave a huge whole in the cosmos.  Miguelito was a great soul. And a friend to the world, and a guide for so many of us.  I long to be back with him, sipping Pisco by candlelight, drunk on the Mystery.
—Kenneth Robinson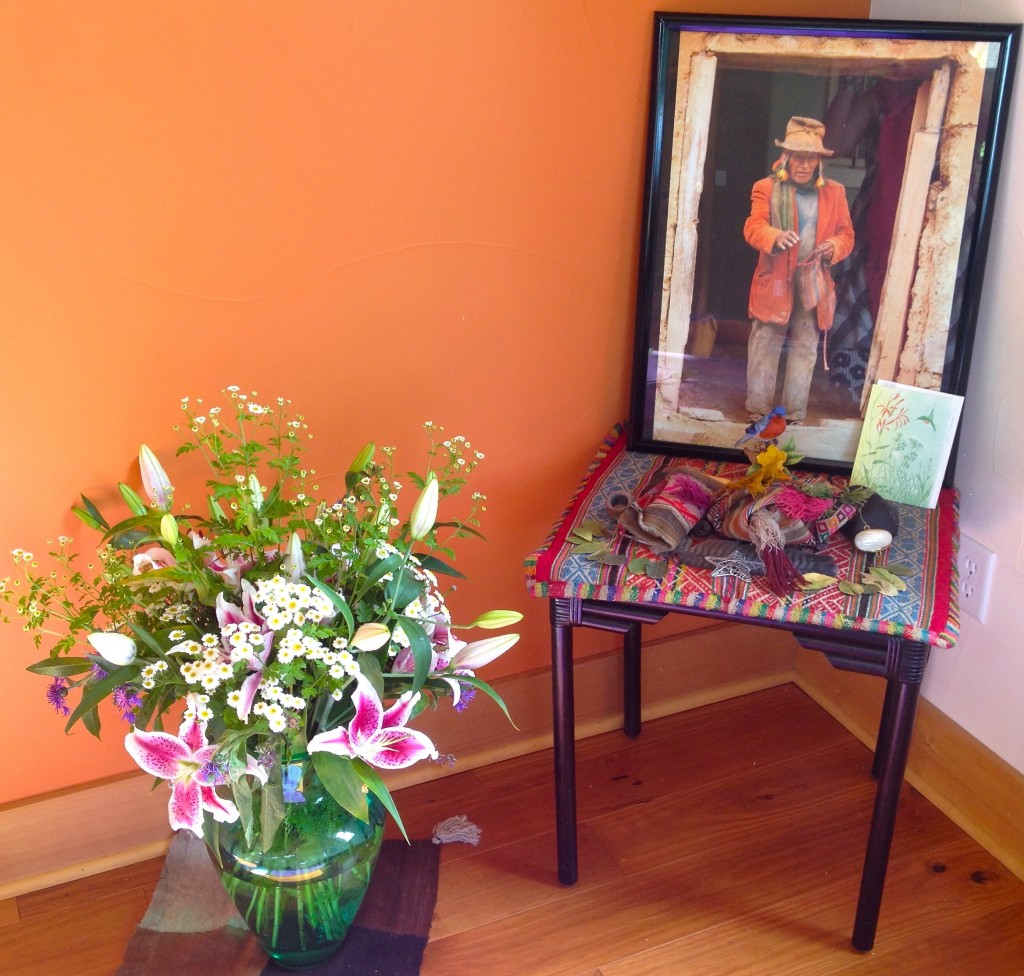 During our weekend in Boulder with Américo, we gave a farewell to Don Miguelito, the guardian of Salkawasi, who left for his star on June 17th. We put together an altar with a photo of him, flowers, stones, coca leaves, the eucalyptus seeds he loved so much, and the figurine of a little bird. Through the days together, cards, poems, more flowers and stones were added.
The moon was bright the evening he passed, and Américo, already in Colorado and unaware of the news, was standing in front of the Buddha at Sanchi Reta's beautiful garden. He noticed a little bird sitting in the arms of the statue. Américo extended his hand and felt the bird shaking lightly, but it didn't move. Américo believes it was Miguelito coming to say goodbye before flying away.
In Peru, Gayle was coming down the mountain from the Star of Snow, after the pilgrimage to the Lord of Q'oylloriti. He was returning with all the pabluchas, the snow dancers of Mollomarka, when they heard the news of Miguelito's passing. Together they did a ceremony of flowers for him, and from Colorado Américo and all of Miguelito's waikis sent him the gratefulness of our hearts with the wind to accompany him on his way to his Star.
Miguelito's Eyes
By Evelyn Anglim
Falling….
falling into the
black and watery
depths of those
ancient eyes.
Lightening ricochets
across their surface
to pierce an armored soul.
Magic and healing swirl
like smoke from his
gnarled, brown hands.
And the Love of
ten thousand years
on an Andean glacier
flows like honey
through Miguelito's eyes.
Special thanks to Pia Ossorio for the framed photo